Key Benefits
CellCollagen Eye Contour
Revitalizing Eye Mask for Smoothing, Hydrating and Brightening Skin Around the Eyes
A targeted treatment for the delicate skin around the eyes, these high performance masks are pre-moistened with collagen and enriched with hibiscus oligopeptides and our signature CytoPep Cellular Extracts intensely hydrate and revitalize. You see a visible reduction in fine lines, wrinkles and puffiness, and a brightening of the entire eye.
Intensely Hydrates
Visibly Plumps & Smoothes
Brightens
Reduces Appearance - Puffiness & Dark Circles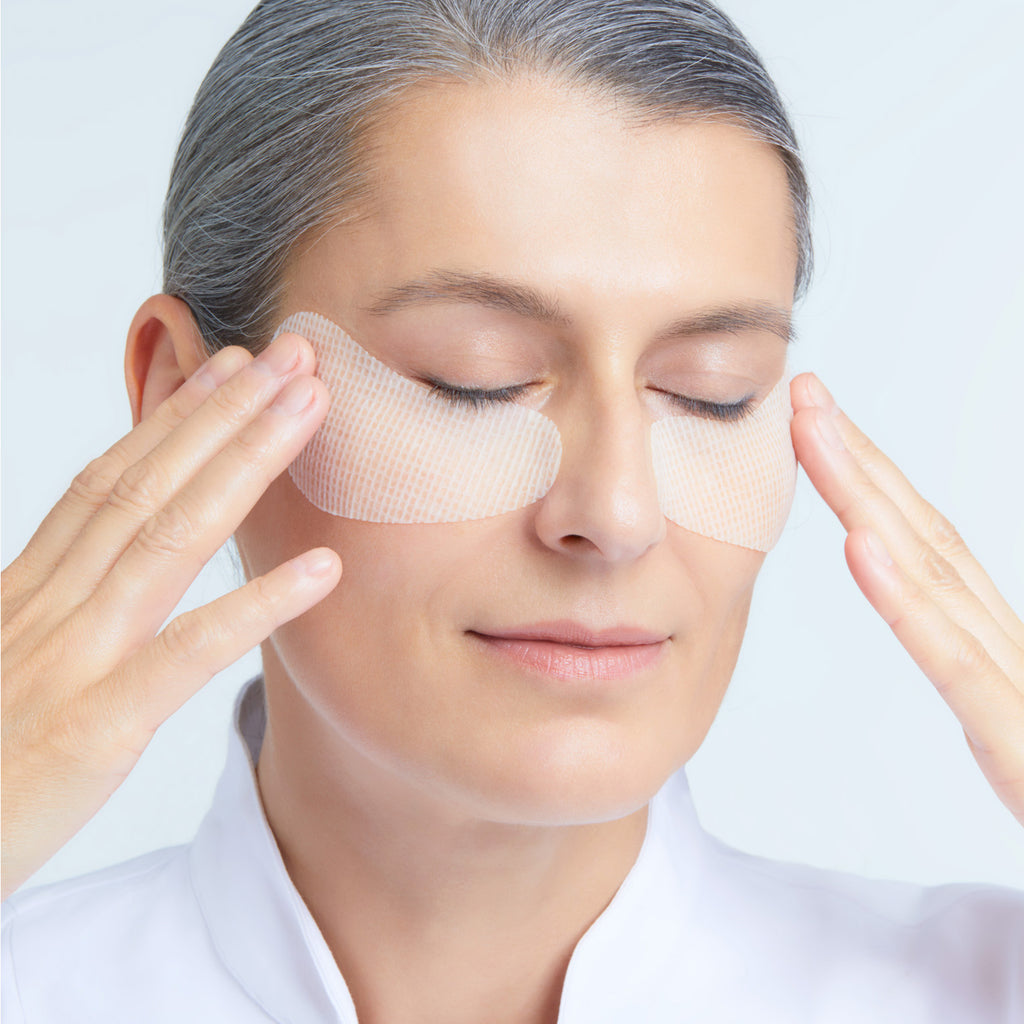 How to Use
How to Use
Separate the masks.
Apply under the eye area for 15 to 20 minutes, then flip masks over and apply to upper eyelids for 10 minutes.
Follow with your normal eye skincare regimen.
Recommended for use all year-long as a 5-day treatment.
Important: Remove mask while still moist. Do not allow to dry on skin.
Who It's For
A weekly intensive treatment for all skin types, particularly mature skin experiencing imperfections around the eye area. Ophthalmologically tested and suitable for sensitive eyes.
RESPONSIBLE BEAUTY
We formulate and manufacture our products in our own laboratory, respecting the strictest standards of quality, safety and effectiveness while exercising the greatest respect for the environment and the communities we serve.
Natural Ingredients
Our formulas contain in average up to 80% ingredients of natural origin.
Responsible Packaging
We use recycled materials produced in a sustainable manner.
Low Emissions
We optimize product transport by using trains, reducing Co2 emissions.