Key Benefits
CellCollagen Face and Neck
Collagen-infused sheet mask and an energizing cellular serum for spa results at home
A surge of energy for dull, dry and tired skin, this intensive mask treatment delivers skin-revitalizing hydration at its deepest level. Each individual mask is pre-moistened with collagen and pairs with a potent re-energizing serum infused with our CytoPep Cellular Extracts, which includes a proprietary blend of proteins, peptides and clinically proven hyaluronic acid. Skin is reawakened and experiences spa-like results at home—soft, smooth and visibly more vibrant.
Revitalizes Dull
Dry Skin
Intensely Hydrates
Firms & Plumps
Soothes & Relaxes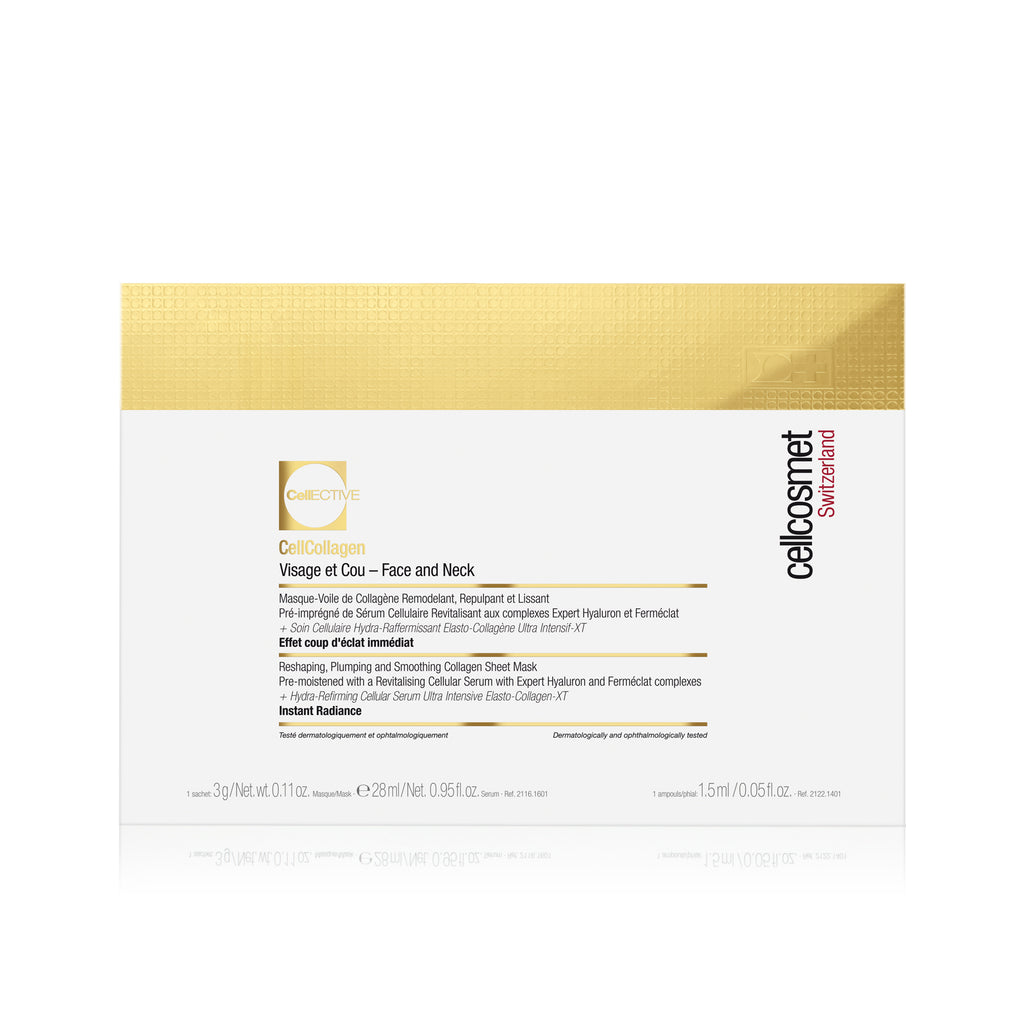 How to Use
How to Use
After cleansing and before applying any other treatment products, massage half a vial of serum into the face, neck and decollete.
Carefully apply the mask to the face and neck. Leave on for 30 - 45 minutes.
Remove the mask from the neck up, then lightly tap any excess serum into the skin.
Important to note: Do not allow mask to dry on skin. Avoid contact with eyes during application.
Who It's For
All skin types, including sensitive skin. Ideal as a weekly treatment for 4 consecutive weeks, then as needed to re-energize your complexion.
RESPONSIBLE BEAUTY
We formulate and manufacture our products in our own laboratory, respecting the strictest standards of quality, safety and effectiveness while exercising the greatest respect for the environment and the communities we serve.
Natural Ingredients
Our formulas contain in average up to 80% ingredients of natural origin.
Responsible Packaging
We use recycled materials produced in a sustainable manner.
Low Emissions
We optimize product transport by using trains, reducing Co2 emissions.