Key Benefits
CellLift Lotion
Energizing Cellular Essence
CellLift Lotion is a radiance-boosting cellular essence that also firms the skin, as from the first cellular step of your daily routine. Thanks to its formula packed with CytoPep™ Cellular Extracts (CI 4), collagen, elastin, amino acids, vitamin B and aloe ferox, it smooths skin and fades visible signs of fatigue. Your skin is radiant, intensely revitalized and smooth, the complexion is more luminous, refreshed and even.
Evens Skin Tone
Firming
Revives Radiance
Energizes Skin
How to Use
How to Use
Using hands, put a few drops into your hands. From the fingertips, allow the product to absorb by lightly tapping on face, neck and décolleté.
Finish by pressing lightly for the excess to absorb.
With a cotton pad: saturate the pad and apply on face, neck and décolleté, from the center outwards, lightly tapping.
Finish by pressing lightly for the excess to absorb.
Important: shake before use. Do not apply on lips, and avoid the eye contour.
Clinical Results
Firmer, Smoother, Softer Skin
71% said their skin has a more even complexion.
76% said there is energizing effect on skin
76% said their complexion is more radiant.
76% said smoother* skin
81% said skin signs of fatigue is reduced
86% said skin is softer*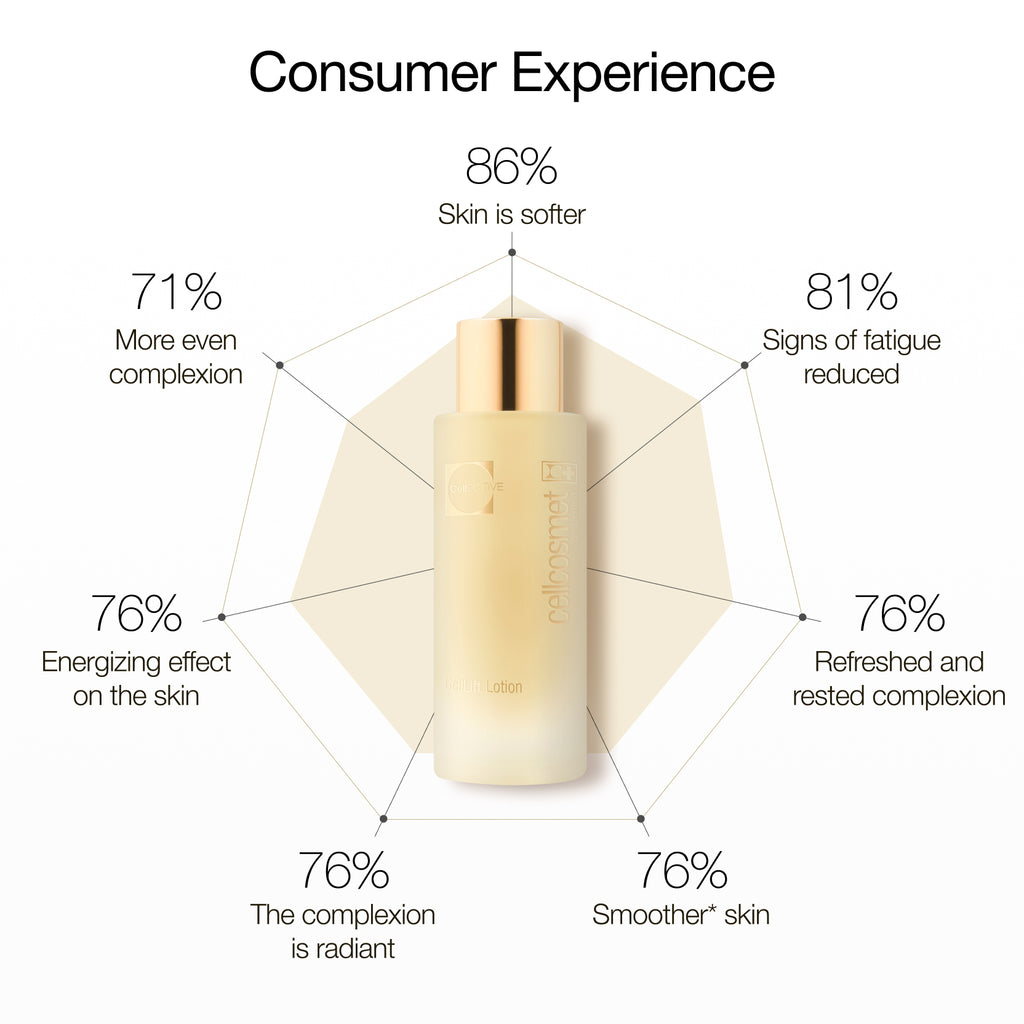 RESPONSIBLE BEAUTY
We formulate and manufacture our products in our own laboratory, respecting the strictest standards of quality, safety and effectiveness while exercising the greatest respect for the environment and the communities we serve.
Natural Ingredients
Our formulas contain in average up to 80% ingredients of natural origin.
Responsible Packaging
We use recycled materials produced in a sustainable manner.
Low Emissions
We optimize product transport by using trains, reducing Co2 emissions.